Manitowoc, Wisconsin- Manitowoc, Wisconsin – July 15, 2022 – After months of planning and construction the Dramm Corporation eagerly awaits the completion of their new corporate headquarters.

"We are very happy with how it is all coming together.", exclaimed Heidi Dramm Becker, granddaughter of the company's founder, "A.C.E. Building Service has been great to work with, they've kept things positive and on track during a challenging time".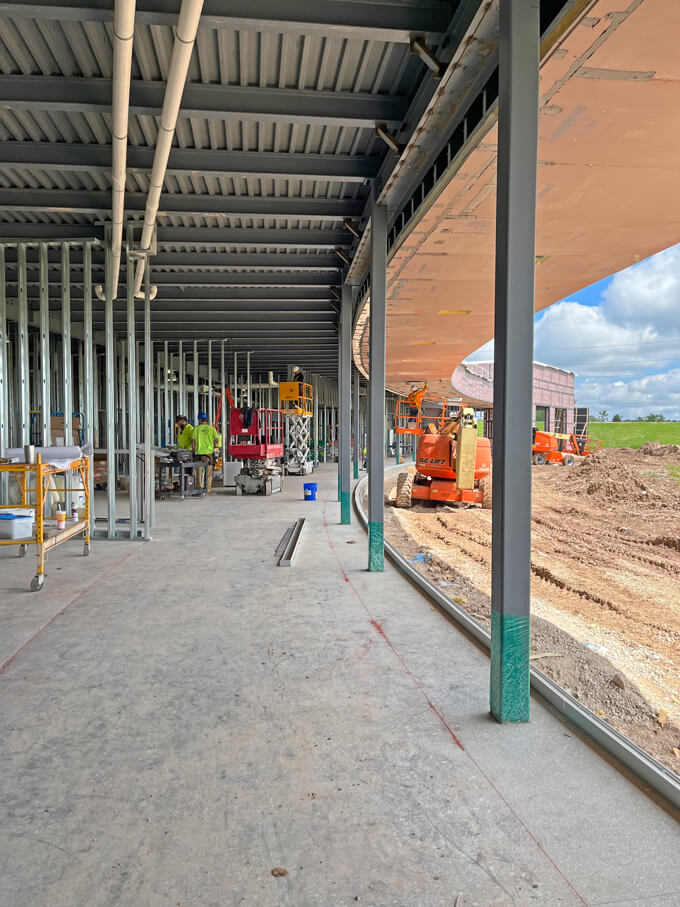 The 20,000 square foot office is in its final phase of construction with an anticipated completion date of September 2022. The unique glass, stone and steel structure will house Dramm's entire management staff as well as their accounting, engineering, marketing and customer service teams.
The stunning new facility will feature an interior lobby green wall, a solar array and an exterior deck running the full length of the building-all overlooking a pond and landscaped gardens.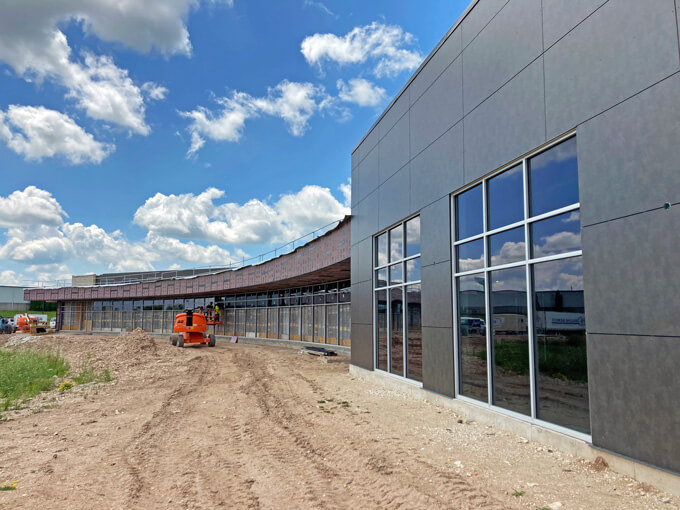 Heidi Becker and Hans Dramm, the brother and sister team that own and direct the company, as well as Kurt Dramm and the whole Dramm team, are keen to move in to the new facility. After the pandemic and subsequent supply chain issues that tested the company's fortitude at every turn, the entire Dramm team is looking forward to moving into their new base of operations.
"We are happy to be a part of a positive industry like gardening and we have a really good team of people here, in Manitowoc, that have all pitched in to keep things moving as smooth as possible as we transition from the old building to the new one."
Dramm Corporation manufactures commercial greenhouse equipment, greenhouse water treatment systems, a line of retail lawn & garden products, and a unique sustainable organic fertilizer aptly named, "Drammatic Organic". The Company was founded in 1941 by John G. Dramm, a local florist who developed a 'soft-touch' garden hose watering nozzle that helped drive the company from a basement operation into the top-of-the-line global leader it is today.