ColorWear Garden Apron
The ColorWear™ Garden Apron by Dramm protects your clothes while keeping your tools within easy reach. The three- pocket design allows for easy storage of garden tools, gloves & seeds. The larger center pocket is perfect for garden produce or debris and is zippered for convenient removal. The ColorWear Garden Apron's sleek design and generous tie lengths ensures proper fit. Made from 100% cotton with breathable mesh pocketing for a lightweight and durable feel. Available in assorted colors and trim style.
Protect clothes while keeping tools at an easy reach

Perfect Garden Apron! This gardening apron is a must-have–it can get a little heavy though if you load all those pockets up! But it is a true work horse!

Cotton and PVC

Made in Taiwan
Edit Model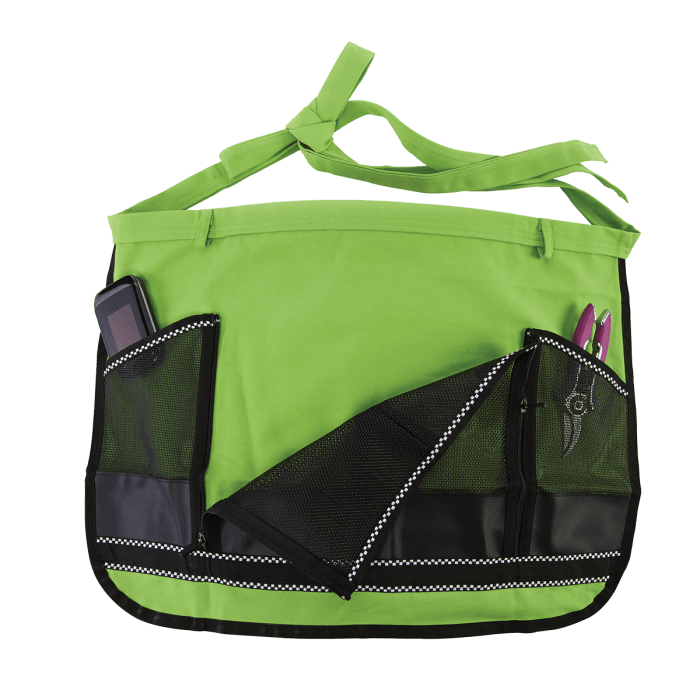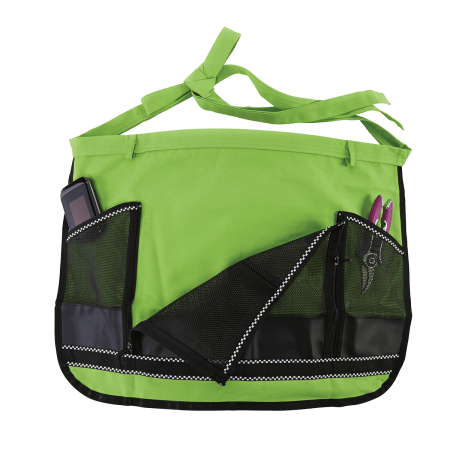 Coverage & Flow Rate
Flow Rate
Water Pressure Rating
Min: psi — Max: psi
Low Pressure Use
No
Weight & Dimensions
0.000 lbs
Dimensions
0.000″ x 0.000″ x 0.000″
This handy PDF will help you determine the length of time needed to provide one-inch of water to your lawn per week. Depending on

read more...
See All How-To Gardening Tips