Fogg-It™ Nozzle Fine
The Fogg-It™ Nozzle Fine is designed for misting delicate seedlings or for raising humidity around wilting plants. This nozzle has three mist jets, which output one gallon of water per minute.
Mist Delicate Seedlings; Raise humidity around wilting plants

Three mist jets create a conical spray pattern

Machined brass jets in a brass plated die-cast body

Assembled in the USA with parts from Taiwan and USA
Edit Model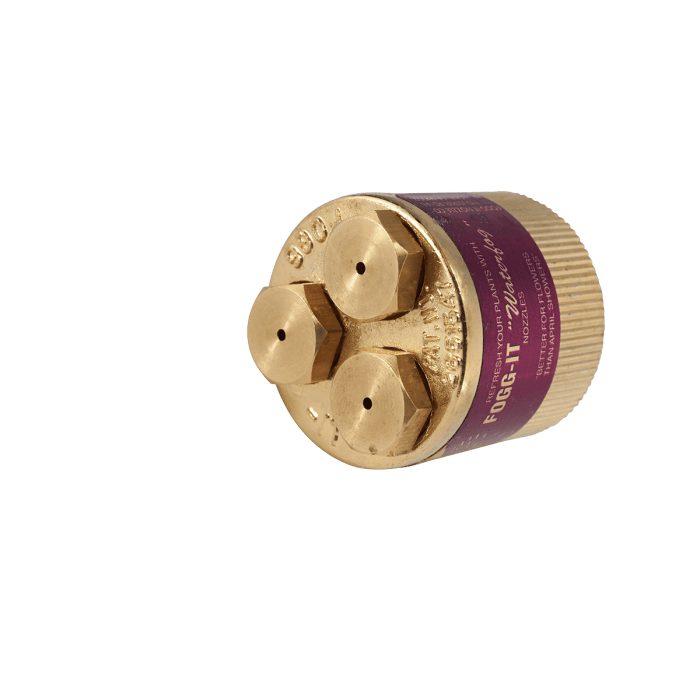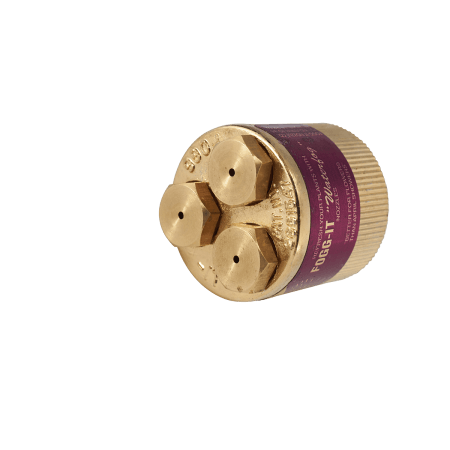 Coverage & Flow Rate
Flow Rate
1
Water Pressure Rating
Min: 10 psi — Max: 60 psi
Low Pressure Use
No
Weight & Dimensions
4.444 lbs
Dimensions
1.111″ x 2.222″ x 3.333″
Manitowoc, WI – April 27, 2022 – The Dramm Corporation completed the installation of 286 solar panels at the new headquarters in Manitowoc, Wisconsin. The 18,000 sq. ft. ground-mount solar panels produce an annual energy savings of 161,990 kilowatts.

read more...
See All How-To Gardening Tips