Manitowoc, WI – March 13th, 2009 – Dramm expands the ColorStorm™ Sprinkler line by adding two new sprinklers. Add color to your yard this spring with Dramm's ColorStorm™ Whirling Sprinkler and the ColorStorm™ Stake Impulse Sprinkler. Both sprinklers are available in 6 rainbow colors: red, orange, yellow, green, blue and berry. Look for Dramm's full line of colorful sprinklers, watering tools and accessories at your nearest independent garden center.
The ColorSt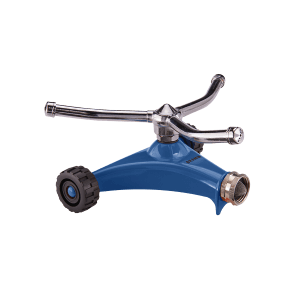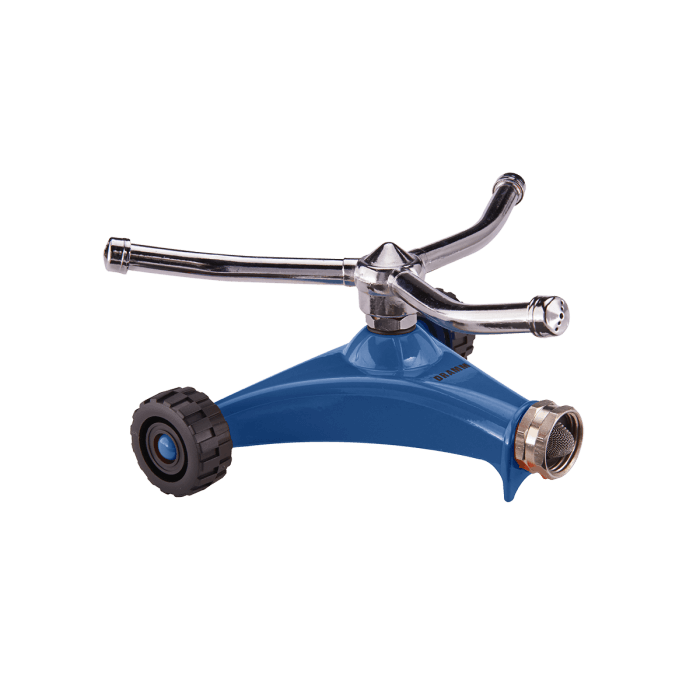 orm™ Whirling Sprinkler is made with a durable metal base and has a 3 arm square pattern spray. The sleek design and brilliant colors accents any lawn and comes with a lifetime guarantee.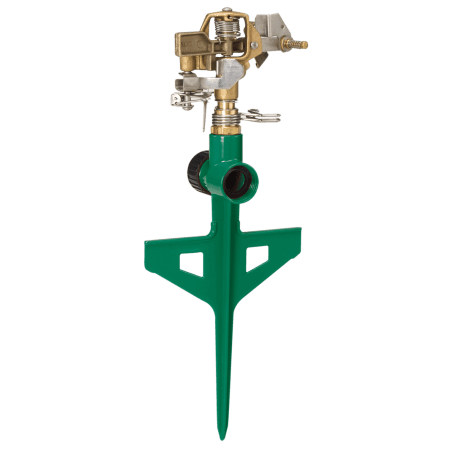 The ColorStorm™ Stake Impulse Sprinkler has a heavy-duty, 6-inch stake with step for easy use. The all-brass sprinkler head has 4 settings: ¼ circle, ½ circle, ¾ circle and a full circle with water coverage up to 70 feet in diameter. The eye-catching design and color makes for a stylish tool in any yard and comes with a lifetime guarantee.
Dramm has been making professional watering tools for nurseries, greenhouse growers and avid gardeners for over 65 years. Dramm strives to produce products that save time and energy while providing quality products that will last a lifetime.
For more information about Dramm's products please contact Jessica Reinhardt at the information above.