To help save time and water when gardening, check out some of Dramm's popular and new items for this summer. All of these products are available at your local garden center as well as online sources.
The new ColorStorm™ Oscillating Sprinkler has been redesigned with enhanced functionality and improved durability. Made with a new corrosion resistant aluminum spray bar, the ColorStorm™ Oscillating Sprinkler includes 18 brass jet nozzles for uniform watering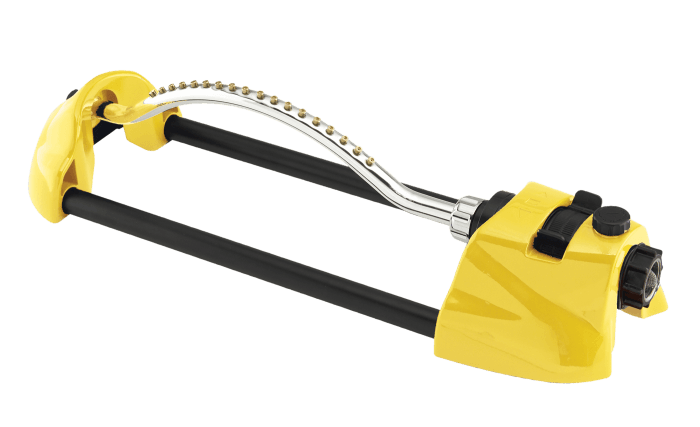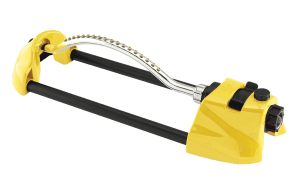 . "The oscillation is smooth and the water spray remains even, says Alabama Gardener Helen. Plus – it's really pretty! The shiny aluminum and blue just looks so petty in the grass." An enlarged pattern control provides easy adjustments and delivers various water patterns and spray distances for lawn care use. This sprinkler covers an area up to 3,036 sq. ft. (66ft x 46 ft). "This sprinkler is in a different league… says Oho Gardener Andrew. Excellent quality of construction, beautiful heavy-duty metal frame, good and intuitive adjustment mechanism and it works like a charm." The ColorStorm™ Oscillating Sprinkler comes with a lifetime guarantee and is available in Dramm's six eye-catching colors.
The World's Simplest Water Timer: The ColorStorm™ Water Timer is an easy-to-use manual water timer saving wasteful over watering.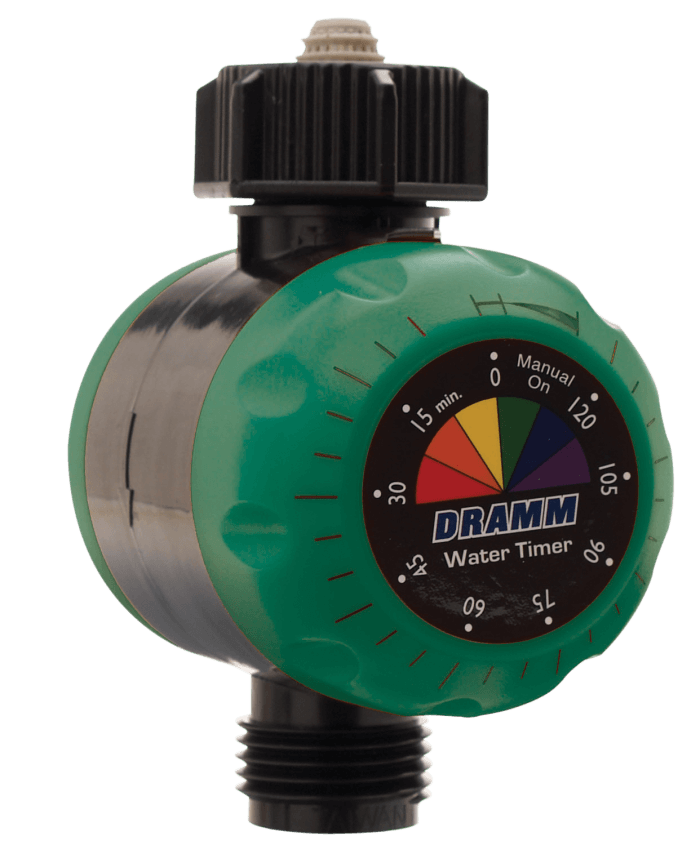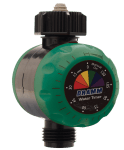 The simple controls of this mechanical timer let you set it and forget it; just turn the knob to water from 1 to 120 minutes. "This little (inexpensive) device works really well, says Oregon Master Gardener Deb. Time your watering up to 2 hours and off goes the water at the precise time. No more oops, I forget and left the water running to long." The manual water timer attaches to any sprinkler, soaker hose, and gardening faucet. "This is a nice timer to use for areas that need spot watering, says Avid Gardener Don. Makes a great little timer for deep root watering trees as well." The ColorStorm™ Water Timer is available in six vibrant colors.


Hold 9 Spray Patterns in your hand with the Revolver™ Spray Gun. The 9 quick-click patterns covers any outdoor activity involving water such as washing cars, bathing dogs, watering plants and etc. "The Dramm Revolver Spray Gun is one of my favorite gift for gardeners, says North Carolina Gardener Marilyn. It is the best device I have found for volunteers to use in getting water to the soil of plants." one of my such as washing your dog, The comfortable, ergonomic grip and fun bright colors make watering a pleasure.
Dramm has been making professional watering tools for nurseries, greenhouse growers and avid gardeners for over 65 years. Dramm strives to produce products that save time and energy while providing quality products that will last a lifetime.