⅝″ ColorStorm Hose Splice
The Hose Splice Set is designed to repair all 5/8″ garden hoses. Made with a nickel plated brass fitting, die-cast zinc and aluminum clamps for years of rustproof use. Leak proof and re-usable. Manufactured in the U.S.A.
Splice set repairs all ⅝″ garden hoses – Premium construction for maximum strength and durability

Garden hose splice set for mending all ⅝" garden hoses.

Die-cast metal clamps for outdoor durability

Made in Taiwan
Edit Model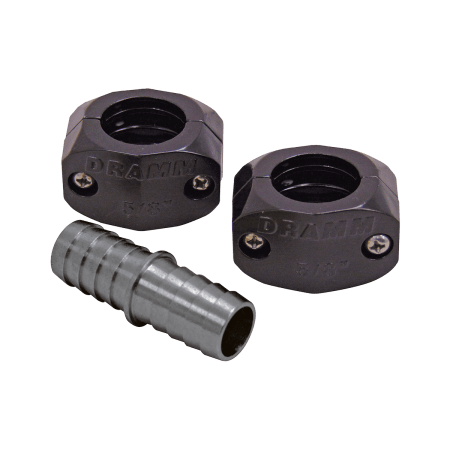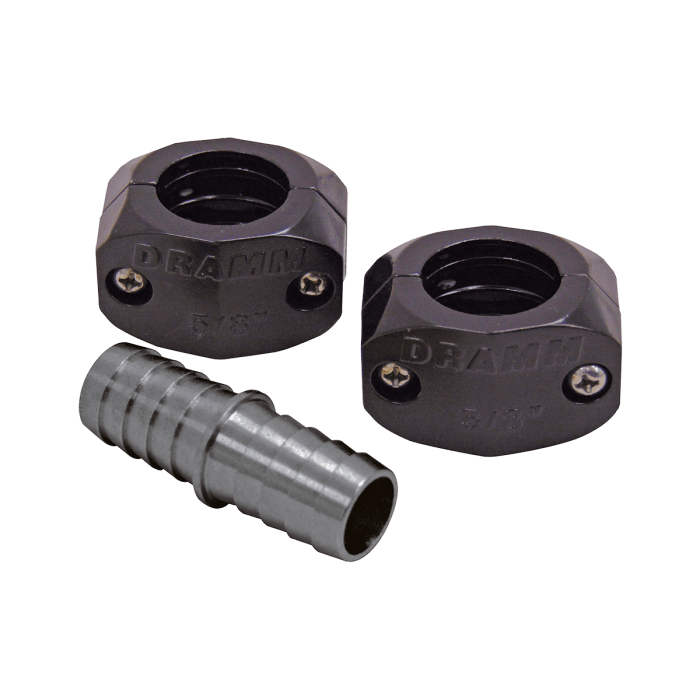 Coverage & Flow Rate
Flow Rate
Water Pressure Rating
Min: 10 psi — Max: 50 psi
Low Pressure Use
No
Recommended Use
~ Cut off damaged hose to prepare both ends of hose. Push half of barb-end fitting into hose. Push hose onto other half of fitting. Place clamps over fitting in hose. Tighten screws until clamps and fitting are fastened securely together. 
Weight & Dimensions
4.444 lbs
Dimensions
1.111″ x 2.222″ x 3.333″
Manitowoc, WI – November 30, 2023 – The Green Industry Hall of Fame inducted Kurt Dramm with A Lifetime Achievement Award during the 2023 ceremony. His name will now be listed in the Green Industry Hall of Fame.

read more...
See All How-To Gardening Tips