Twin Shut-Off Valve
Water two places at one time! Connect the valve to your water faucet and your garden hoses can go in two directions. Plus, with two easy to use shut-offs, choose to water with two hoses or one. A quarter turn of the handle and the water flow is shut off. Molded from heavy duty plastic.
Water two places at one time – Made from high impact plastic – Unique Bullet for Twin Shut-Off Valve

Manufactured guarantee

Impact Resistant Plastic

Made in Taiwan
Edit Model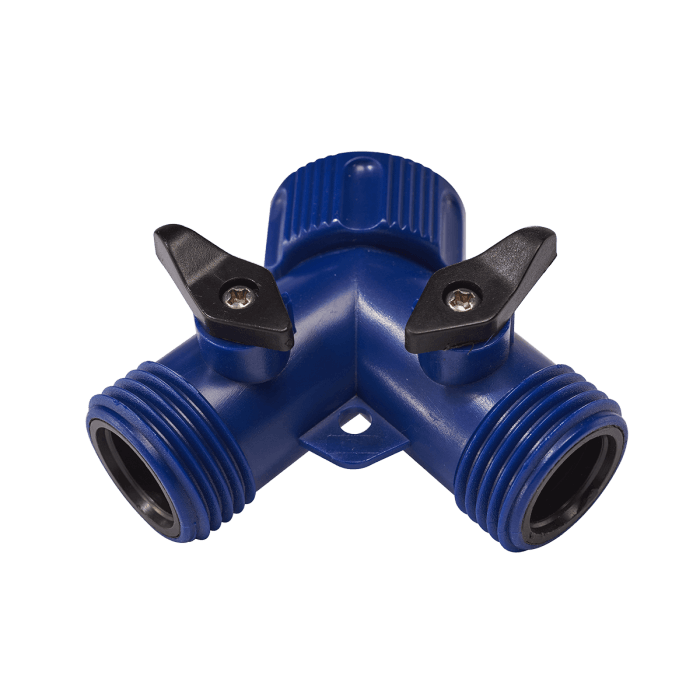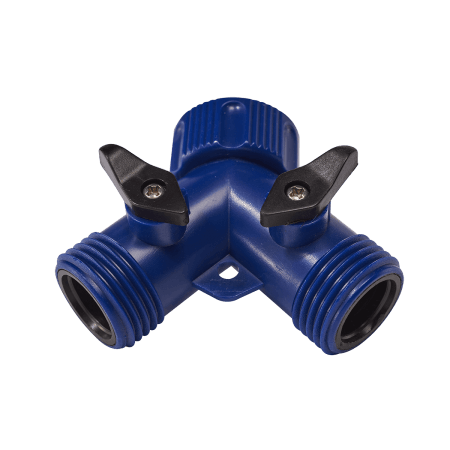 Coverage & Flow Rate
NA
Flow Rate
8
Water Pressure Rating
Min: 10 psi — Max: 50 psi
Low Pressure Use
No
Weight & Dimensions
4.444 lbs
Dimensions
1.111″ x 2.222″ x 3.333″
This handy PDF will help you determine the length of time needed to provide one-inch of water to your lawn per week. Depending on

read more...
See All How-To Gardening Tips