16″ RainSelect Rain Wand 16″
~

gpm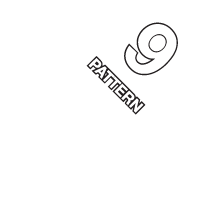 Spray Pattern
9 Pattern Multi-Spray Turret Stream, Shower, Rain, Center, Cone, Angle, Mist, Flat, Fan
Dimensions
16.000″ x 4.000″ x 3.000″
Water Control Grip Type
Thermo Plastic Rubber Grip Thumb Controlled Ball Valve
16″ RainSelect Rain Wand
The RainSelect Rain Wand is the perfect tool for watering anything while efficiently saving on water. The seven patterns vary from a fine mist setting for seedlings, to the shower setting for mature plants and flowers. The Nine patterns include: Shower, Rain, Center, Cone, Angle, Mist, Flat, Fan and Stream. The RainSelect is equipped with a Thumb Control shut-off valve. Allows complete and total water flow control with just one touch of your thumb. Thus eliminating the strain from squeezing as in many current watering tools. Efficiently saves water while watering from one plant to the next. Made with aluminum for a lightweight and durable feel and has rubber over mold for additional protection at the natural wear-point. With the bright color options it will no longer be lost in your lawn.
The RainSelect is available in 16 inch with four enticing color options: red, green, blue and berry or 30-inch is available in six vibrant colors: red, orange, yellow, green, blue and berry; Lifetime guarantee. Your RainSelect Rain Wand can be color coordinated with Dramm's ColorStorm Premium Rubber Hose.
Easily switch between water flow selection with the quick-change feature
Dramm Rain Wand's are best used for any hand-watering job. Gardens, greenhouse plants, landscapes, trees and shrubs.
Spacecraft Grade Aluminum Alloy, Impact Resistant Plastic, Brass, Comfort Foam
Assembled in the USA with parts from Taiwan and USA
Edit Model
Smooth thumb operated variable water flow control valve
Comfortable to hold, comfortable use
Quality valve components and good design ensure years of dependable service
Available on One-Touch and RainSelect Rain Wand model
Manitowoc, WI – May 18, 2023 – Kurt W. Dramm, a born salesman and friend to all in the horticulture industry, passed away on Tuesday, May 16, at the age of 84.

read more...
See All How-To Gardening Tips