ColorStorm Water Timer
Save time and water! The ColorStorm Water Timer attaches to a garden faucet or hose end. The mechanical Water Timer is easy to use and can water up to two hours. The ColorStorm Water Timer is available in six enticing colors: red, orange, yellow, green, blue and berry. Comes with a lifetime guarantee from manufacturer's defects.
Waters up to two hours (120 Min) Available in six bright colors: red, orange, yellow, green, blue and berry.

Turns water off automatically, saving time and water Mechanical Water Timer & works like an egg timer, no batteries needed!

Impact Resistant Plastic, Metal Spring, and Screws

Assembled in the USA with parts from Taiwan and USA
Edit Model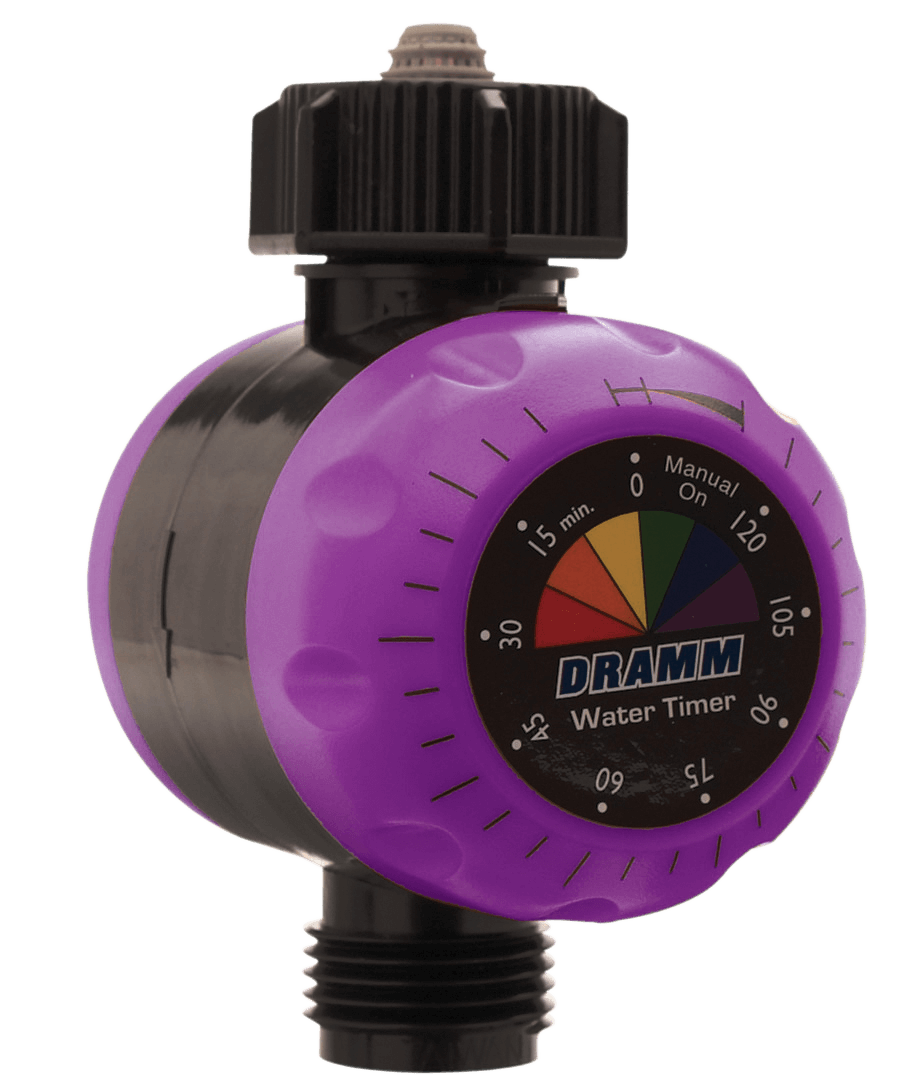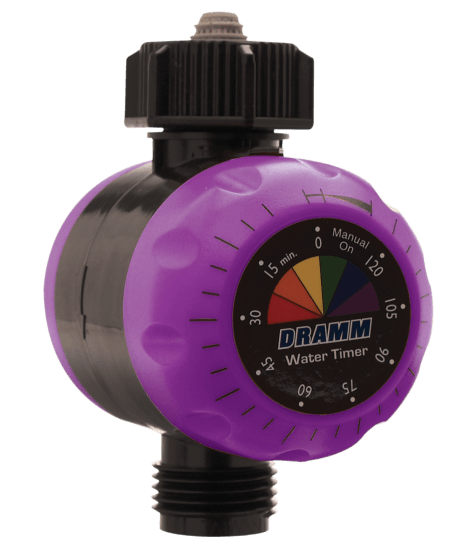 Coverage & Flow Rate
Flow Rate
8
Water Pressure Rating
Min: 30 psi — Max: 80 psi
Low Pressure Use
No
Weight & Dimensions
0.375 lbs
Dimensions
3.125″ x 3.125″ x 4.250″
          By: Kurt Dramm Organic food purchases now exceed $50 billion dollars. In 2010, organic food sales totaled almost 23 billion. Each year, organic food demand increases at an increase of 5% to 12%, with an average of 9% increase per year.* This demand has been driven by women and men shopping for clean, healthy, […]

read more...

With many of us recently inspired to grow our own vegetables, taking on varying sizes of "victory gardens," there's no doubt that more of us will have more to water! However, we need to remember to water wisely… water smart, Garden Smart!

read more...

This handy PDF will help you determine the length of time needed to provide one-inch of water to your lawn per week. Depending on

read more...

Learn about all the parts and adjustments possible with your Dramm Oscillating Sprinkler. This quick video will show you in detail what

read more...
See All How-To Gardening Tips