ColorStorm 4 Pattern Gear Sprinkler
Mounted to a die cast metal sled base, the gear drive sprinkler is a great mobile, flexible sprinkler for a variety of watering applications. Each Pattern can be selected by the simple twist of the selector dial. Comes with a lifetime guarantee and is available in 6 enticing colors: red, orange, yellow, green, blue and berry.
Dramm garden sprinklers are water your lawn, garden and landscape with colorful style!

Made in Taiwan
Edit Model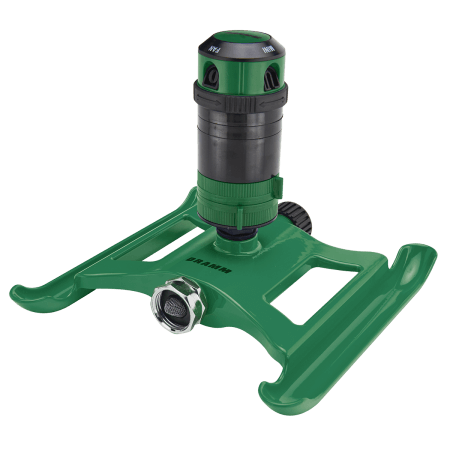 Coverage Area
Water Pressure Rating
Min: psi | Max: psi
Low Pressure Use: No
Dimensions
0.000″ x 0.000″ x 0.000″
Hard water deposits, lime, scale, rust, dirt and debris. These all find their way into our garden hose at one time or another. This video will

read more...
See All How-To Gardening Tips