ColorStorm Whirling Sprinkler
The ColorStorm Whirling Sprinkler is made with a durable metal base and has a 3-arm sprinkler head that creates a circle spray pattern covering up to 38 Ft. diameter. Enjoy the sleek design and brilliant color that Dramm's Whirling Sprinkler will add to your lawn.
Heavy-duty metal wheeled base. Available in 6 brilliant colors: red, orange, yellow, green, blue and berry

Water coverage up to 38 Ft. in diameter Durable metal 3 arm sprinkler head

Made from zinc, brass, and heavy-duty plastic

Made in Taiwan
Edit Model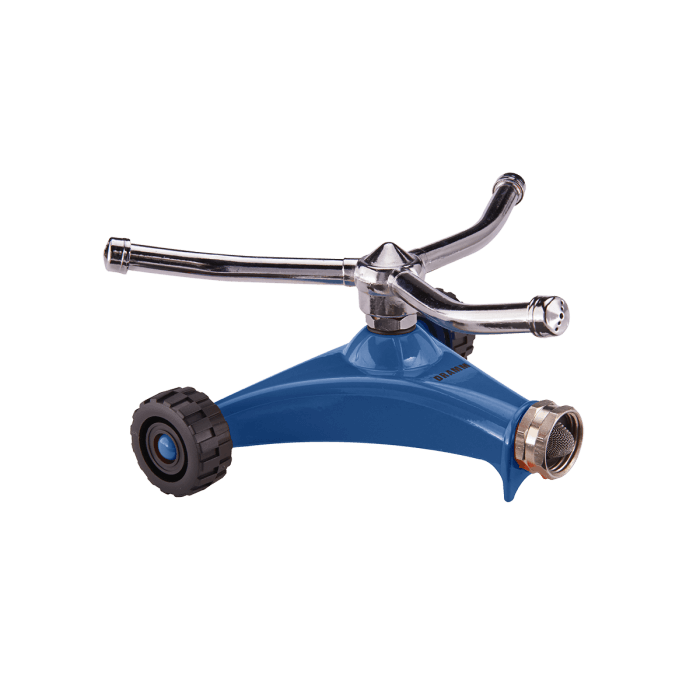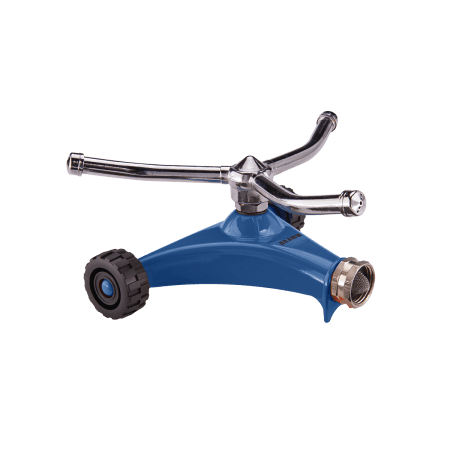 Coverage & Flow Rate
1,134 ft²
Flow Rate
5.50 gpm
Water Pressure Rating
Min: 25 psi — Max: 90 psi
Low Pressure Use
No
7:00
Time per Week when dry
~ 7 hours
Weight & Dimensions
0.900 lbs
Dimensions
7.750″ x 7.750″ x 4.000″
Manitowoc, WI – December 22, 2022 – On Friday, December 16, The Dramm Corporation held a ribbon cutting ceremony to celebrate the completion of the new Corporate Headquarters and Production Facility.

read more...
See All How-To Gardening Tips