ColorStorm Whirling Sprinkler
The ColorStorm Whirling Sprinkler is made with a durable metal base and has a 3-arm sprinkler head that creates a circle spray pattern covering up to 38 Ft. diameter. Enjoy the sleek design and brilliant color that Dramm's whirling sprinkler will add to your lawn.
Heavy duty metal wheeled base Available in 6 brilliant colors: red, orange, yellow, green, blue and berry

Water coverage up to 68 Ft. in diameter Durable metal 3 arm sprinkler head

Zinc, Brass, Plastic

Made in Taiwan
Edit Model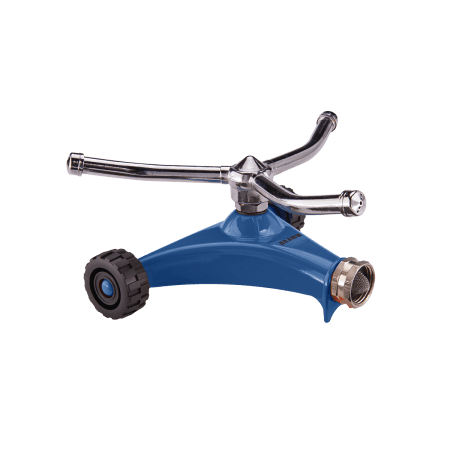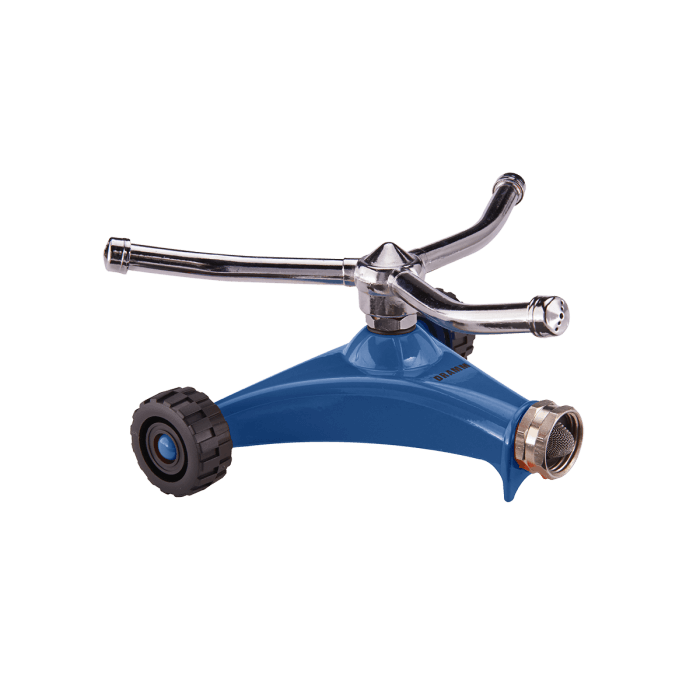 Water Pressure Rating
Min: 25 psi | Max: 90 psi
Low Pressure Use: No
Dimensions
7.750″ x 7.750″ x 4.000″
Hard water deposits, lime, scale, rust, dirt and debris. These all find their way into our garden hose at one time or another. This video will

read more...
See All How-To Gardening Tips