ColorStorm Stake Impulse Sprinkler
The ColorStorm Impulse Stake Sprinkler is an all brass impulse sprinkler head on a 6″ heavy-duty metal stake. This handy impulse sprinkler, with the step-in 6″ stake, has adjustable partial and full-circle patterns, with water coverage up to 70 Ft. in diameter. The eye-catching color and design of the color storm stake impulse sprinkler make a stylish and functional tool in your yard; lifetime guarantee to the consumer and is available in 6 brilliant colors: red, orange, yellow, green, blue, and berry.
Designed to water closer to the ground, minimizing evaporation and ensuring uniform watering Adjustable deflector flap adjusts stream length from 20 Ft. to 41 Ft. radius

Waters an area of 70 Ft. in diameter Brass impulse sprinkler head has adjustable partial and full-circle patterns

Made from zinc, brass, and heavy-duty plastic

Made in Taiwan
Edit Model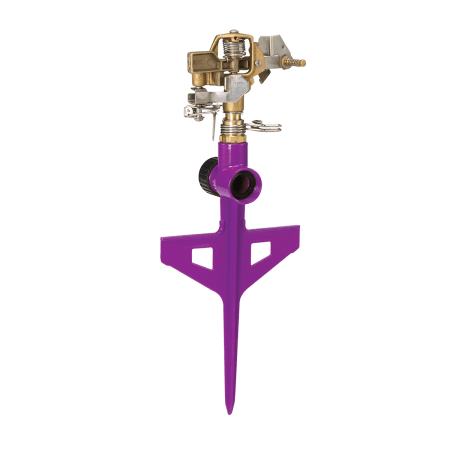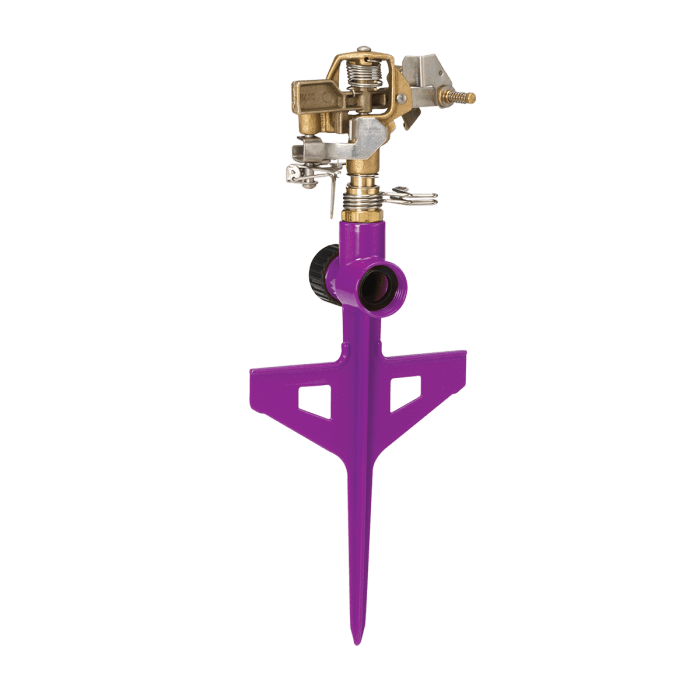 Coverage & Flow Rate
1,257 – 5,281

ft² Flow Rate

3.25 gpm
Water Pressure Rating
Min: 40 psi — Max: 90 psi
Low Pressure Use
No
4:00 – 17:00
Time per Week when dry
~ 4 hrs at min | 17 hrs at max
Weight & Dimensions
1.300 lbs
Dimensions
5.500″ x 5.500″ x 13.000″
Manitowoc, WI – November 30, 2023 – The Green Industry Hall of Fame inducted Kurt Dramm with A Lifetime Achievement Award during the 2023 ceremony. His name will now be listed in the Green Industry Hall of Fame.

read more...
See All How-To Gardening Tips